TANZANIA EXPLORER LUXURY 6 DAYS
If you are on Holiday, Tanzania Adventure – Luxury suits you. The itinerary is packed with the most relaxing destinations in Tanzania for you to experience the real calmness and stress-free zones in the savannas, jungles and bushes of Tanzania, but also the culture i.e. Maasai tribe.
Tanzania Adventure – Luxury offers tremendous moments to travelers and nature lovers. View the itinerary and book with us today!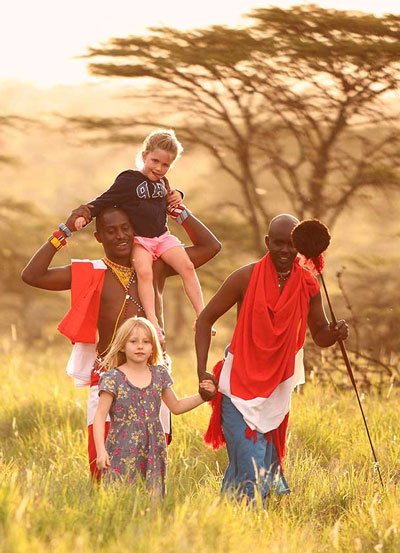 ARRIVAL
After a pleasant arrival at Kilimanjaro International Airport, or any other border posts of the country, you will be welcomed by one of the Sopai Safaris representative who will initially meet and greet you. After a short introduction of himself, he will transfer you to your dedicated hotel within Arusha City for your night stay. Overnight at Arusha Coffee Lodge on Half board basis.
TARANGIRE NATIONAL PARK
After breakfast departs to Tarangire National Park for Game Viewing and Photographing with the Picnic Lunch. Famous for its massive baobab trees, Home of the African elephants (with high concentration than any other park) and tree climbing pythons, Tarangire National Park is small but still home to a significant wildlife population, with a density of wildlife matched only by Ngorongoro. Evening drive to acacial tarangire camp for dinner and overnight on full board basis.
TARANGIRE - SERENGETI NATIONAL PARK
Breakfast at the camp, departs for Serengeti National Park via Olduvai Gorge on route game viewing and photographing with the picnic lunch. The oldest and most popular National Park, a World Heritage Site recently proclaimed as 7th world wonder of the World, Serengeti is famed for its Annual Wildebeests Migration and uncountable number of predators. Dinner and Overnight at thorn central serengeti on full board basis.
SERENGETI NATIONAL PARK
early morning game drive in Serengeti, get back to the camp for breakfast before depart for full day game drive and photographing with the picnic lunch. Later drive back to the cam for dinner and overnight a serengeti acacia camp t on full board basis.
SERENGETI - NGORONGORO CONSERVATION
Departs early for Ngorongoro crater tour, descending to the crater floor for game drive and photographing with the picnic lunch. The largest collapsed unbroken caldera in the world with high concentration of big game wildlife's. Ngorongoro is a special place which is a Conservation Area, not a National Park; this means that the whole area is managed for both the animals and the local Maasai people who graze their cattle alongside the indigenous wildlife. Proceed with your game drive in this so called Man and Biosphere Reserve. Dinner and marera lodge karatu on full board basis.
DEPARTURE
Breakfast at the camp, with the packed lunch shall have a road transfer to Kilimanjaro International Airport for your flight back home as per your schedule.
PEAK: JUN, JUL, AUG
HIGH: SEP, OCT, DEC, JAN, FEB
LOW: NOV, APR, MAR, MAY