2 Days Tanzania Explore Luxury
If you are on Holiday, Tanzania Explorer-Plus suits you. The itinerary is packed with the most relaxing destinations in Tanzania for you to experience the real calmness and stress-free zones in the savannas, jungles and bushes of Tanzania, but also the culture i.e. Maasai tribe.
Tanzania Explorer – Luxury offers tremendous moments to travelers and nature lovers. View the itinerary and book with us today!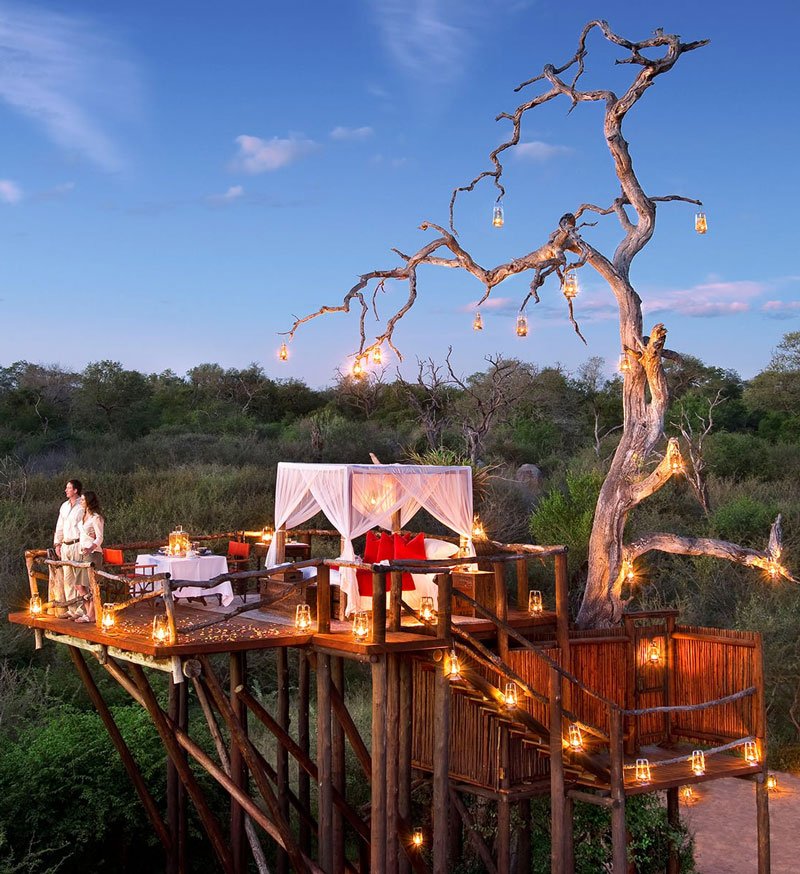 With our carefully crafted, customized Tanzania Safari Itineraries, we guarantee a true experience in the lands of Africa, in the heart of Tanzania. Whichever Safari you select, it is designed to give you the beauty of wildlife, nature and Tanzania experience safari. Below are Luxury Safaris, a satisfying list of Safaris you can select.
ARUSHA-TARANGIRE NATIONAL PARK
After breakfast at the hotel we will be driving straight to Tarangire National Park on a good tarmac road across gently rolling Maasai plains with scattered acacia trees. As we zip along we pass many Maasai in their colorful dress walking on the roadside, riding bicycles, herding cattle and driving donkey's carts. Tarangire National Park, well known for its large elephant herds, is also host to a multitude of other creatures. From the open roof of our state of the art safari jeep, we experience the seasonal swamps, savanna and life-giving Tarangire River, endeavoring to encounter a multitude of creatures, from zebra to wildebeest, buffalo, elephant, and giraffe, to name a few. It is possible we will glimpse lion stalking prey or leopards watching, relaxing in the trees above. On the game drive we will be experiencing the varied sights and sounds of the wilderness, we drive to your Lodge for dinner overnight.
Destination: Tarangire
Accommodation: Kuro Treetop Luxury Lodge
TARANGIRE - NGORONGORO CRATER - ARUSHA
After breakfast at the Lodge, you will head out straight to descend the Crater for the Crater tour, This UNESCO World Heritage Site formed millions of years ago, is 600 m deep and covers roughly 260 sq km. Due to its dense animal population of approximately 25 000, the crater offers the best game viewing of all the parks in Tanzania. You will arrive at the crater rim before lunch. You will descend into the crater and in a matter of minutes, you will be able to see wildebeest, zebras, gazelles, elephants and some of the more than 500 bird species in the area. With a little bit of luck, you might catch a glimpse of the endangered black rhino through the grass. After having a picnic lunch which will be carried from your accommodation. you will have a full afternoon inside the crater You will then ascend the crater and head straight to the airport for your onwards flight either to Zanzibar or fly back by KLM.
Destination: Ngorongoro to Arusha ARK/JRO
***********END OF TOUR**********
Payments Terms and Conditions:
Tour packages are confirmed upon receipt of a 10% deposit of the total cost of the package. Balance payable in full by cash (dollars) upon arrival or 7 days prior to arrival if paid via credit card with a surcharge of 3% or via wire transfer with a surcharge of 4%.
Package price per person is US $1,439
What to bring:
Appropriate clothing for Safari: A warm sweater and a light jacket as the nights can be chilly at high altitudes
Towels for showering and Personal hygiene toiletries
Mosquito spray
Sun-glasses and Sunscreen lotion
Binoculars for better sighting