9 Days Unlimited Adventure + Hadzabe tribe & Cultural tour
Everyone loves exploring. But there are Safari enthusiasts who take the matter to the next level; from tracking a bird with her prey, to paying attention to a lovely insect climbing on the flowers, to following a herd to its territory…it's all about exploring. Sopai Safaris warmly welcomes you to dig deep the bushes and savannas of Tanzania.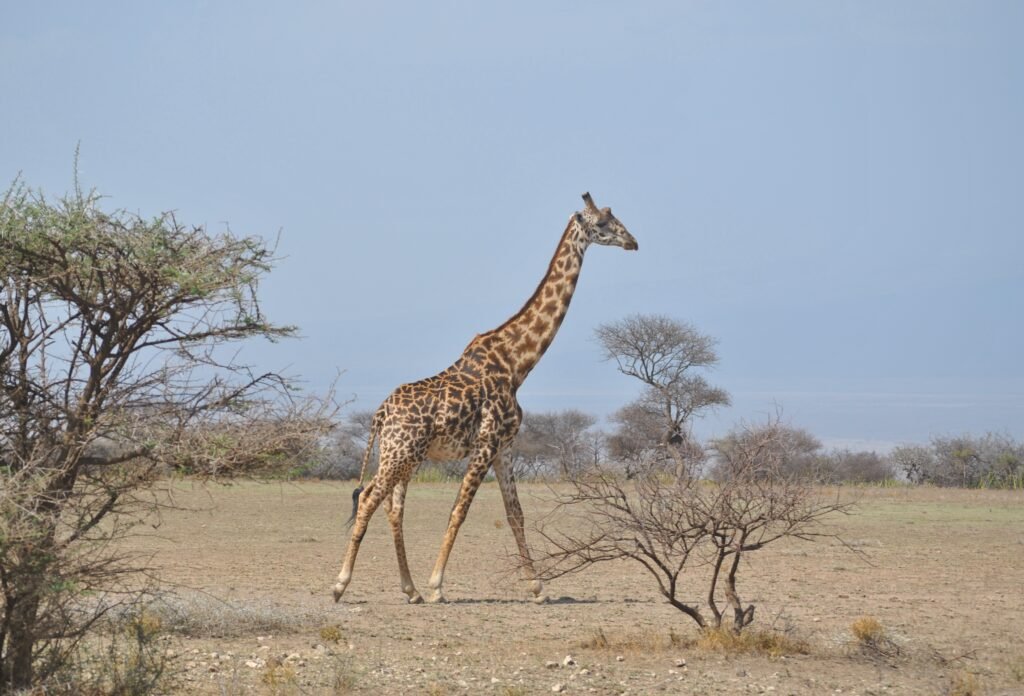 ARRIVAL
Upon arrival at Kilimanjaro International Airport, you will meet and greet with our representative. Later, he will collect you and transfer you to Arusha for your accommodation. It is an hour's drive from the airport to your lodge. Enjoy some rest in your accommodation while waiting for your African adventure on the following day.
Destination: Arusha
Accommodation: Mount meru hotel
ARUSHA-TARANGIRE NATIONAL PARK
In the morning you will be collected from your lodgings in Arusha by your safari guide. And we prepare for Tarangire National Park on a good tarmac road across gently rolling Maasai plains with scattered acacia trees. As we zip along we pass many Maasai in their colorful dress walking on the roadside, riding bicycles, herding cattle and driving donkey's carts. Tarangire National Park, well known for its large elephant herds, is also host to a multitude of other creatures. From the open roof of our state of the art safari jeep, we experience the seasonal swamps, savanna and life-giving Tarangire River, endeavoring to encounter a multitude of creatures, from zebra to wildebeest, buffalo, elephant, and giraffe, to name a few. It is possible we will glimpse lion stalking prey or leopards watching, relaxing in the trees above. On the game drive we will be experiencing the varied sights and sounds of the wilderness, After the game drive we will drive to your Accommodation for dinner overnight.
Destination: Tarangire
Accommodation: Acacia Farm Lodge (Karatu)
LAKE MANYARA NATIONAL PARK
After breakfast, you will proceed with more game drives in Lake Manyara National park. Its groundwater forests, bush plains, baobab-strewn cliffs, and algae-streaked hot springs offer incredible ecological variety in a small area. It is rich in wildlife like elephants, giraffes, the famous tree-climbing lions and boisterous baboons. Incredible numbers of birds including pink flamingos are found around an alkaline soda lake. Here are the optional activities that you can add to make this day more beautiful (optional supplement charges apply). Lake Manyara nature walks, Lake Manyara canopy walks, Mto wa Mbu village visit, forest hike, biking tour and waterfalls visit. After game drives inside Lake Manyara, drive straight to lake eyasi safari lodge for dinner and overnight stay.
Main Destination: Lake Manyara 
Accommodation: Lake Eyasi Safari Lodge 
HADZABE VILLAGE TOUR
After breakfast, drive to Lake Eyasi to visit the Bushmen (Hadzabe tribe). The Hadzabe Bushmen live in and around lake Eyasi, just south of the Ngorongoro highlands. Once you arrive there, they will show you how and where they live. One of the oldest tribes in Africa, the Hadzabe have consistently lived a hunting and gathering lifestyle. You will also visit the blacksmiths and learn how the men do the work. After having a visit and lunch, we drive to our accommodation for dinner and an overnight stay.
Destination: Lake Eyasi 
Accommodation: Lake Eyasi Safari Lodge
LAKE EYASI-SERENGETI NATIONAL PARK
These three days are dedicated to full-day game drives in Serengeti National Park. The word Serengeti comes from the Maasai word "Siringeti" which means "the endless plain". You will spend time in the central part of Serengeti and the popular area in the entire reserve known as "the big cat capital of Africa." It provides an all-year-round game viewing site with greater diversity of residents' wildlife than anywhere in Serengeti. You will see animals including elephant, giraffe, impala, waterbuck, hippo, reedbuck, buffalo and baboon, which remain even after the spectacular hordes of blue wildebeest and zebras have gone. Serengeti is a place rich in lions, leopards and cheetahs which can be spotted on one-day game drives. After a whole day game experience your evening leisure, dinner and overnight will be at your accommodation. You will spend 3 nights at this fantastic place
Destination: Serengeti 
Accommodation: Embalakai Tented Lodge
SERENGETI - NGORONGORO CONSERVATION
After breakfast at the lodge, you will be driving straight to Ngorongoro Crater for the full game drive with your packed lunch boxes. This UNESCO World Heritage Site formed millions of years ago is 600m deep and covers roughly 260sq km. Due to its dense animal population of approximately 25 000, the crater offers the best game viewing of all the parks in Tanzania. You will arrive at the crater rim before lunch. You will descend into the crater and in a matter of minutes, you will be able to see wildebeest, zebras, gazelles, elephants and some of more than 500 bird species in the area. With a little bit of luck, you might catch a glimpse of the endangered black rhino through the grass, you will then have a full afternoon inside the crater and later you will drive to Serengeti for dinner and overnight stay,
Destination: Ngorongoro 
Accommodation: Acacia Farm Lodge (Karatu)
KARATU - MTO WA MBU CULTURAL TOUR
Mto wa Mbu is a fascinating melting pot of different cultures and tribes. Take some time out of the safari vehicle and start exploring on foot! You can have a wonderful nature walk with the escarpment view. The village walk in Mto wa Mbu allows you to explore the village with the most w onderful cultural experience. Mto wa Mbu is home to approximately 120 tribes. There is no better place to gain some exclusive insight into the various cultures than in this vibrant village. The Miwaleni Lake and Waterfall is a green oasis at the foot of the Great Rift Valley. You can take a walk around the lake, lined with thriving papyrus. Following the river, you may even opt to hike to the scenic Miwaleni Waterfall. This is a more challenging journey over rocks and stones. At the end, a refreshing pool awaits you at the bottom of the 15 meters fall! After that, you will we will be driving to Arusha to catch your flight for your onwards destination 
*******END OF THE TOUR*******
Payments Terms and Conditions:
Tour packages are confirmed upon receipt of a 30% deposit of the total cost of the package. Balance payable in full by cash (dollars) upon arrival or 7 days prior to arrival if paid via credit card with a surcharge of 3% or via wire transfer with a surcharge of 4%.
The total price for the tour package P.p sharing is $3,434
What to bring:
Appropriate clothing for Safari: A warm sweater and a light jacket as the nights can be chilly at high altitudes
Towels for showering and Personal hygiene toiletries
Mosquito spray
Sun-glasses and Sunscreen lotion
Binoculars for better sighting